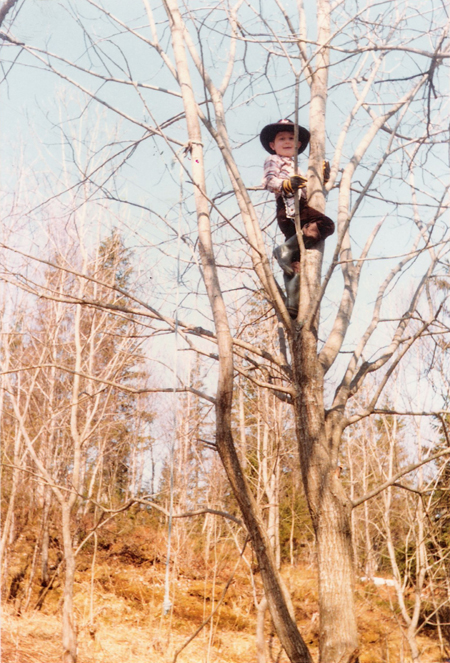 POHphoto is run by me, Per Olav Heimstad.

If you like my way of taking pictures and need
a photographer, don't hesitate to get in touch.
Or do you want to buy prints or paintings?
Please just contact me and I'll give you a price.
all the best,
POH
A C C O M P L I S H M E N T S:
E x h i b i t i o n s
BLANT - photos, at Café Lyst, Oslo, October 2008 - January 2009
RUNDT - photos, at Galleri Schweigaardsgt. 88, Oslo, February 2010
BLANT II - photos, at LaFosse Hair-Stylist/Gallery, Oslo, Sept. - Dec. 2010
BORTENFOR - paintings, at Galleri Schweigaardsgt. 88, Oslo, May 2010
BORTENFOR II - photos, at Café Concert, Oslo, Dec. 2009 - Jan. 2010
BIRDS - 4 bird paintings, at Café Kaffeglasset, Oslo, Sept. 2009 - May 2010
VENICE - 11 photos from Venice, at restaurant Mares, Oslo, fall 2009 - fall 2010
ÅSGÅRDSTRAND - 8 photos mainly from Åsgårdstrand, at Café Geo, Åsgårdstrand, fall 2011 - spring 2013
FRA INNSIDEN UT - 8 photos in a window dedicated to art in Storgata, Horten, summer 2012 - summer 2013
VINTERUTSTILLING - seven bird paintings, Åsgårdstrand sykehjem, Dec. 2012 - Feb. 2014
SOMMERUTSTILLING - three paintings, Kiøsterudgården, Åsgårdstrand, July 2017
JULEUTSTILLING - two paintings, Galleri Ask, Åsgårdstrand, December 2017
ÅSGÅRDSTRANDSDAGENE - one painting, Galleri Smalgangen, Åsgårdstrand, june 2018
SOMMERUTSTILLING - paintings, Torvet, Åsgårdstrand, july 2018


P u b l i c a t i o n s / r e l e a s e s
I alle fall - book of poems, 1998
Gåtelangs - CD (my lyrics), 1998
(On several occasions throughout the years have I had concerts
where I've read my poems to musically gifted friend's compositions.)

List of publications (paper/digital) where I've had contributed with text and/or photos:
Film&Kino/Cinema, Puls, Revolver, Utelivsguiden, Pondus, Fotografi (coverstory),
Rutetid, Fantomet, Metal Hammer (Uk/Norway), Metal Express Radio,
Aftenposten, Dagbladet, Rock Hard (De), Monitor, Scream Magazine,
Campus, Monster, Skolekino.no, Adresseavisa and many ofther regional newspapers in Norway


L y r i c s f o r m u s i c p r o j e c t s
I've contributed with English and Norwegian lyrics to several
music projects throughout the years, like HAV, Gåtelangs, Demring,
Queen Bee, Fark, Wayne and Sibir. (Some melodies I've written
have also ended up being used from time to time ...more about
that some other time.)


A c t i n g
Occasionally I've been working as an extra or an actor on various
film productions, e.g. TV series (Hotel Cæsar, Frogner, Helt perfekt),
children television (Prompeenglene - NRK), movies (Kvinnen i mitt liv),
cinema and TV commercials (Cappelen Damm, Rema 1000, Denja, Eika alliansen).
Check out this one (… me to the right), this one (the waiter) or this one here!


C o m i c s t r i p

My comic strip, Pipelort, has been published in the Norwegian cartoon Pondus and Rutetid (2013).
Some examples of work I have done as a freelance journalist:

A r t i c l e s / N e w s

Thin Lizzy: On new line-up (www.puls.no)
Type O Negative: On Peter Steele's death (www.puls.no)
Crispin Glover interview/article (www.byavisa.no)
+ film related articles for the magazine editions of Monitor (NAB Show 2012 Las Vegas,
Dolby Atmos cinema sound system) and Cinema (Knut Hamsun's sale of the right of filming
the novel Victoria to Hollywood)
I n t e r v i e w s
I've done various interviews for the music magazine Desibel (http://www.desibelmusikkmagasin.no/)
- however you need a tablet (i.e. a iPad) to read them:
Dumdum Boys, Sondre Lerche, Marianne Sveen (Katzenjammer), Kurt Nilsen and more.

Streaming audio interviews:
Jon Lord (ex Deep Purple) - 2003 - (www.metalexpressradio.com)
Bruce Kulick (ex Kiss) - 2004 - (www.metalexpressradio.com)
Glenn Hughes (ex Deep Purple, Black Sabbath) - 2006 - (www.metalexpressradio.com)
Wednesday 13 (Murderdolls) - 2007 - (www.metalexpressradio.com)
The Answer (Cormac Neeson and Paul Mahon) - 2007 - (www.metalexpressradio.com)
+ a printed interview: Snowy White (solo artist/Roger Waters band, ex Pink Floyd/Thin Lizzy) - 2011 - (www.puls.no)


C o n c e r t r e v i e w s
Guns N' Roses (www.puls.no) (including large photo series)
Norah Jones, Beijing (www.puls.no)
Deep Purple (www.puls.no)
Åge Aleksandersn og Sambandet (www.puls.no)
Alice In Chains (www.metalexpressradio.com)
Deep Purple, London (www.metalexpressradio.com)
Europe (www.metalexpressradio.com)

A l b u m r e v i e w s
Pearl Jam - Lightning Bolt (Desibel: www.dbmag.no)
Motörhead - Aftershock (Desibel: www.dbmag.no)
Monster Magnet - Lsst Patrol (Desibel: www.dbmag.no)
Cinderella - Live at the Mohegan Sun (www.puls.no)
Ratt - Infestation (www.puls.no)
Sade - Soldier of Love (www.puls.no)
Bob Geldof - How to compose popular songs that will sell (www.puls.no)
Audioslave - Out of Exile (www.metalexpressradio.com)

M o v i e r e v i e w s

Torden & Magi
Venus in Fur
Natt til 17.
Vinden stiger
Mormor og de 8 ungene

P l a y r e v i e w s
Hamlet, Centralteateret, Oslo (www.utelivsguiden.no)

V a r i o u s
Articles (in Norwegian) about films, and how to study them (for teachers/students):
Beowulf, Five movies about growing up, Rango, Veiviseren, Brave, Tina & Bettina - The Movie, ParaNorman,
Barbara, To liv, Imagining Emanuel, The Beasts of the Southern Wild, Girl with a Pearl Earring , Victoria, Life of Pi, Lincoln,
Stem nei, Rebell (War Witch), Croods, Eventyrland, Epic, Den grønne sykkelen, Gåten Ragnarok, Ni liv,
Hunger Games: Catching Fire, Frost/Frozen, Mandela: Long Walk to Freedom, Vinden stiger, Gjenforeningen, Girlhood
and many more here: Skolekino.no



Also, you can read an interview with me (in Norwegian) published by Namdalsavisa here,
or another one here (in English) published by Studio Film Arts.

---